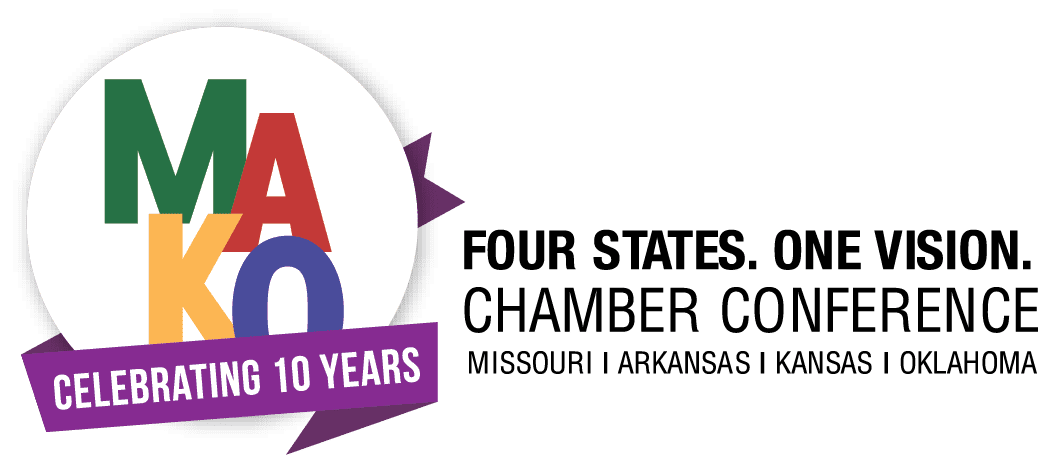 Registration
Conference Schedule
Presenters
TO ALL ATTENDEES:
The City of Branson has lifted their mask ordinance as of April 16th, which was for all public spaces (indoors and outdoors).  
If you are attending MAKO, the MAKO Board of Directors is respectfully asking that all attendees, presenters, and exhibitors wear a face covering at all times during the conference except while eating or presenting a session.
The Branson Convention Center and Hilton Branson Convention Center Hotel are strongly encouraging that masks be worn while on property.  
All attendees will be required to sign an Attestation and Liability Waiver at registration.  
The MAKO Conference is working closely with the Branson Convention Center to follow CDC guidelines and keep everyone safe and healthy.  All seating will be spaced for social distancing in the ballroom and breakout rooms.  Food will be served cafeteria style and coffee service will require putting on a disposable glove to dispense.   There will not be a hospitality suite this year.
We promise that this year's conference will be packed with education, fun and seeing your chamber peers.  We look forward to seeing on May 10-12! 
REGISTRATION CLOSES ON TUESDAY, MAY 4TH
 Member Rate (Member of Your State Association)
$295 per person (Early Bird until April 30, 2021)
 $345 per person (after April 30, 2021)
Additional Attendee(s) from Same Chamber (Member of Your State Association)
 $245 per person  (Early Bird until April 30, 2021)
 $295 per person  (after April 30, 2021)
Non Member Rate
$445 per person
 Be a sponsor today and get comped registrations in your sponsorship package along plus $200 additional attendee registrations
Cancellation Policy for New Registrations in 2021
Full refund (until April 23, 2021)
No refund (after April 24, 2021)
Monday, May 10, 2021
1-6:00 p.m. | Exhibitor Set-up
3-6:00 p.m. | Registration Opens
6-8:00 p.m. | Anniversary Celebration 
 Dinner
ABC's of a Successful Chambe presented by Dave Kilby, Western Association of Chamber Executives
Trivia Night
Tuesday, May 11, 2021
7:00 a.m.  | Registration 
7-8:30 a.m.  | Breakfast

8:30 a.m. | General Session and Keynote
Shift Happens presented by Roger Brooks 
10:00 a.m. | Exhibitor Showcase / Break

10:30 a.m. | Breakout Sessions 

11:30 a.m. | Sponsor Showcase / Break

11:45 a.m. | Breakout Sessions 

12:45 p.m. | Lunch

1:45 p.m. | Video Presentation
2:15 p.m. | General Session & Keynote

Leading as an Intentional Inclusionist presented by Dr. Nika White
3:15 p.m. | Exhibitor Showcase / Break
3:45 p.m. | Breakout Sessions
5:00 p.m. | Appy Hour 
6:30 p.m. | Dinner on Your Own
Wednesday, May 12, 2021
7:00 a.m. | Coffee service / Continental Breakfast
7:30 a.m.  | Coffee and Conversations
8:30 a.m.  | Exhibitor Showcase / Break
8:45 a.m.  | Breakout Sessions 
9:45 a.m. | Break
10:15 a.m. | General Session
Ignite – What I've Learned From the Pandemic
11:15 a.m. | Brunch/Lunch
12:00 p.m. | Closing Keynote
The Game Winning 3 presented by Dave Davlin
1:15 p.m. | Closing Remarks / Exhibitor Passport Prize Giveaways
1:30 p.m. | MAKO Board Meeting
Roger Brooks
Ralph Waldo Emerson once said, "Nothing great was ever achieved without enthusiasm."
Roger Brooks lives by this motto. One of North America's most popular keynote
speakers on the topics of trends that are reshaping American cities, the resurgence
of downtowns, the changing demographic, and how to become a sought-after visitor
destination, Roger will inspire and empower your audience with engaging stories, laughout-
loud humor, and step-by-step instructions leading to incredible success.
Author of the popular book Your Town: An Amazing Destination and the upcoming book The 20
Ingredients of an Outstanding Downtown, Roger is not only a placemaking expert, but a motivational
speaker that will get your audience pumped up for the entire conference. Perhaps best of all, every
attendee will leave the conference with actionable items they can implement the moment they get back home.
Read his full bio HERE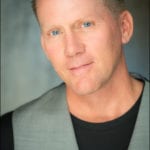 Dave Davlin
Over 25 years ago, Dave Davlin began bringing smiles to faces with a form of entertainment he developed as a young boy. From NBA and major college arenas across America to the Summer Olympic Games in Seoul, South Korea— and even to the world-famous Branson Strip— "Travelin" Davlin has entertained people of every age and background. His amazing ability with basketballs even landed his name and picture in the 1990 Guinness Book of World Records.
Dave began to hone his speaking skills in the early 90's as a national speaker in the public schools across America. Combining his entertainment ability with a powerful message, he was instrumental in the fight for education and against drugs. At the advice of friends working in corporate America, Dave began to develop presentations for the corporate and association market and the rest is history. He now speaks at numerous corporate and associational conferences each year. From public school students to CEOs, Dave's message has made a difference in the lives of thousands, and his impact continues to grow each year as he shares his philosophy and wisdom through speaking and writing.
www.davedavlin.com
Dr. Nika White
Dr. Nika White is a national authority and fearless advocate for diversity, inclusion, and equity. As an award-winning management and leadership consultant, keynote speaker, published author, and executive practitioner for D&I efforts across business, government, non-profit and education, Dr. White helps organizations break barriers and integrate diversity into their business frameworks.
Over her 20 years of leadership, Dr. White has worked with over 80 corporate, educational, government and non-profit brands, managed over $200 million in business assets for her clients, and written two books on diversity, equity, and inclusion. She has presented over 125 keynote speeches and presentations across the country on issues such as team engagement, organizational leadership, strategic diversity, and intentional inclusion. Dr. White's talks bring a mixture of expertise, passion, vision, and authentic style to create holistic takeaways for audiences.
Dave Kilby
Executive Vice President
Dave Kilby joined the CalChamber staff in December 1988 after more than 11 years in local chamber of commerce management. In addition to working with CalChamber major members, he serves as CalChamber corporate secretary and coordinates Board relations. Kilby also serves as president/chief executive officer of the Western Association of Chamber Executives.
Kilby has communicated extensively with California businesses through travel and speaking engagements, developing and implementing an extensive outreach program for members, potential members and grassroots contacts. Dave Kilby opens the agenda at the CalChamber Business Legislative Summit. He has coordinated local chamber relations, grassroots legislative action efforts, the CalChamber's weekly legislative conference call and the annual business legislative summit
Kilby holds a B.A. in political science from California State University, Fresno. He is a graduate of the U.S. Chamber Institutes for Organization Management program and served as 1996 chairman for the Western Institute at UCLA.
Jim Durland
With over three decades of experience designing and managing chamber membership and retention programs, Jim knows a thing or two about the business. He has personally secured thousands of new members and has hired, trained and managed more than 600 full-time membership development and retention professionals. Additionally, he has provided full-time guidance and representation to hundreds of organizations from coast to coast, leading many of them to national recognition for achieving the highest rates of retention, member growth and market share in the country.
An experienced recruiter, trainer and leader, Jim has proven success growing membership programs in the "new disruptive economy," and he knows what the companies of today are looking to gain from their chamber affiliation. As a membership strategist, he is an expert at building successful development and retention programs from the ground up and his front-line membership experience has made him a valuable and relatable trainer and consultant.
In addition to the full array of chamber client services, Jim's weekly publication, Membership Monday, is read by subscribers in all 50 states, as well as Canada, and his webinars are always full. Written with both the newly minted and veteran professional in mind, Membership Monday's development and retention program offers skilled guidance and support, proven to assist membership and retention professionals as they learn, lead and exceed.