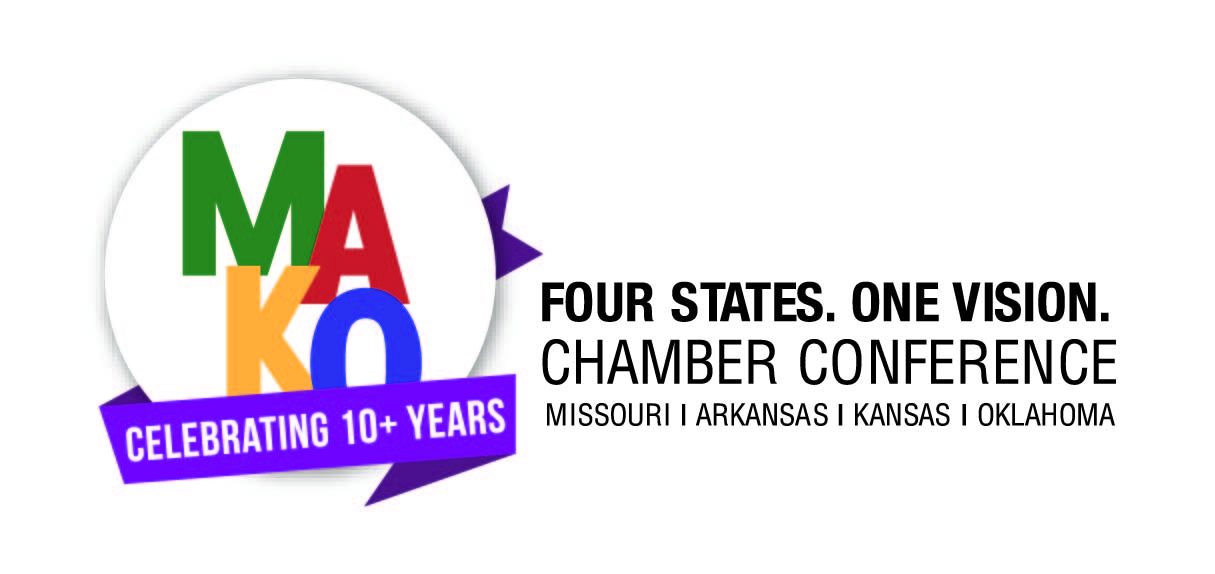 3 Keynote Presentations & 15 Breakout Sessions
 Monday, May 1, 2023
1-6:00 p.m. | Exhibitor Set-up
3-6:00 p.m. | Registration Opens
3-6:00 p.m. | Hospitality Room Opens

5:00 p.m. | First-time Attendee Reception | Hotel bar
6-8:00 p.m. | Fun-A-Palooza at Andy B's at Branson Landing sponsored by Vision Care Direct
8:00 p.m. | Hospitality Room Opens sponsored by GrowthZone/ChamberMaster
Tuesday, May 2, 2023
7:30 a.m. | Registration
8:00-09:30 a.m. | Breakfast (buffet)

9:00 a.m. | Welcome to MAKO 2023
9:15 a.m. | Opening Keynote – Kyle Sexton
10:30 a.m. | Exhibitor Showcase & Break

11:00 a.m. | Breakout Sessions 1-3 

12:00 p.m. | Lunch sponsored by Community Matters

1:00 p.m. | Keynote – Kirk Elmquist
2:00 p.m. | Exhibitor Showcase & Break
2:30 p.m. | Breakout Sessions 4-6
3:30 p.m. | Break
3:45 p.m. | Breakout Session 7-9
4:45 p.m. | Reception & Exhibitor Showcase
6:30 p.m. | Dinner on Your Own
6:30 p.m. | Hospitality Room Opens
Wednesday, May 3, 2022
7:00-8:30 a.m. | Buffet Breakfast
7:30-8:30 a.m. | Coffee & Conversations
9:00 a.m.  | Breakout Sessions 10-12
10:00 a.m. | Exhibitor Showcase & Break
10:15 a.m. | Breakout Sessions 13-15
11:15 a.m. | Lunch sponsored by Northwest Arkansas Democrat-Gazette
12:00 p.m. | Closing Keynote  – Ed O'Malley
1:00 p.m. | Closing Remarks / Exhibitor Passport Prize Giveaways
1:30 p.m. | MAKO Board Meeting
Kyle Sexton, IOM
Marketing Strategists, ChamberThink Strategies
Kyle Sexton is an award-winning marketing strategist and international speaker and author on the topics of membership development, marketing and innovation. He was recognized in 2011 by Chamber Executive magazine as one of the most influential innovators in the chamber of commerce industry.
He is the chamber industry's foremost authority on membership tiers, and guides organizations through the transition from a traditional dues method to value-based tiers. His research and methods have been featured in industry publications, as well as national conventions and regional conferences.
Kyle's innovative social media accelerator has been featured in The Wall Street Journal and is the author of Follow You Anywhere and ReMembership – New Strategies for Remarkable Membership Organizations.
Kirk Elmquist
Trainer/Speaker - Executive Director, Branson/Lakes Area Tourism Development Enhancement District
Ed O'Malley
Position
Ed O'Malley is president and CEO of the Kansas Health Foundation. He founded the Kansas Leadership Center in 2007, serving as president and CEO for 15 years. A former Kansas state legislator and gubernatorial aide, Ed has coauthored three previous books including Your Leadership Edge and For the Common Good.
Breakout Session Presenters
Bob Harris
There are more than 150,000 associations and 7,000 chambers in the USA. Bob Harris, CAE (certified association executive), works with thousands of organizations to improve performance and outcomes.
Outside the USA he works with business associations in Jordan, Japan, Egypt, Ukraine, United Arab Emirates, Uzbekistan, Lebanon, Belarus, Republic of Georgia, Albania, and Cambodia.
He believes nonprofit organizations should be as efficient and effective as any commercial business or franchise.
He's been called the "Martha Stewart of association management" for providing tips and templates to make governance and management efficient.   The tools are free at www.nonprofitcenter.com.
Simultaneous to his association work, he has worked in hospitality for Hyatt Hotels in Florida for 35 years.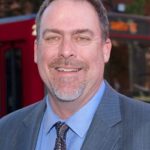 Doug Holman
Co-Founder, Holman Brothers Membership Sales Solutions
Doug Holman isn't just any sales consultant, he's real-world chamber guy with over two decades of chamber membership sales and management experience and "know-how".  As the co-founder of Holman Brothers Membership Sales Solutions, Doug guides chamber executives and membership pros from across the U.S. to use common sense, proven methods, and activity-based performance management to fast-track growth.  Doug's keynotes and workshops are jam packed with practical, down-to-earth advice and actionable takeaways that empower chamber pros to continually reach higher levels of sales and revenue performance.
Damon Young
Chief Business Officer, Kansas Leadership Center
Damon Young is proud to serve as Chief Business Officer at the Kansas Leadership Center. His primary duties include leading the operations, finance, and business development teams. Additionally, Damon collaborates with senior team members in key areas of strategy and mission. Leadership is the necessary means to the end of personal and community transformation for Damon and he continually seeks to empower others to see themselves as instruments of change for the common good.
An active member of the civic and business communities in Kansas, Damon is the 2022 Chair of the Wichita Regional Chamber of Commerce. His degree is in Organizational Management and Leadership from Friends University where he serves on the President's Advisory Council. He also sits on the Board of Directors for Lead Wichita and is an active member of Downtown Rotary.
Damon has been happily married for more than 20 years and has five children ranging in age from college to elementary school. He enjoys reading, sports, and long walks.
Lindsey Slater
Director of Communications & Storytelling, ACCE
Lindsey Slater met her biggest fan while reporting on a story in Lawrence, Kan. His name sounded familiar, and with further research, she discovered he was dubbed a "bank-robbing grandpa" a few years prior. It's proof that everyone has a story, and Slater wants to share them all. Slater currently serves as the director of communications and storytelling for the Association of Chamber of Commerce Executives. After spending six years at the chamber in Lawrence, Slater is passionate about the work chambers do and does all she can to portray their importance locally, regionally, nationally and internationally. Slater has a journalism degree from Northwestern University and worked in a newsroom for eight years. She lives in Lawrence with her husband, George Diepenbrock, and their two kids, Will (8) and Neve (2).
Justin Lane
Founder, Civitas Agency
Justin Lane founded the Civitas Agency after more than 15 years of experience in government communications and digital media. His leadership has driven award-winning public affairs and marketing campaigns for global brands and government agencies alike — garnering national recognition including multiple Telly and Emmy awards.
‍Lane recently served as Tennessee Governor Bill Lee's deputy communications director, where he led digital communications for the governor and statewide public messaging strategies during the COVID-19 pandemic. Additionally, Lane served as a communications advisor for economic development, public health and workforce development initiatives.
Lane previously served as marketing director at the Tennessee Department of Economic & Community Development under former commissioners U.S. Senator Bill Hagerty and University of Tennessee President Randy Boyd. In this role, Lane led domestic and international marketing in 11 countries and developed creative strategies that helped recruit a record amount of corporate investment to Tennessee. Serving in the role for eight years, Lane became a major force within the economic development industry, producing some of the most innovative and awarded EDO marketing campaigns in the country.
Lane's experience also includes leadership roles in public affairs and advertising in Washington DC and Nashville. His other notable clients include Under Armour, Jack Daniel's, Barrett Firearms, Kimber Firearms, U.S. Marines, U.S Department of Defense and the TN Film and Entertainment Commission.
‍​​Justin lives on a farm in Nashville with his wife Megan and their kids. He is a member of St. James the Less Episcopal Church and a recent advisory board member for NextSteps at Vanderbilt University—a postsecondary education program for individuals with intellectual and developmental disabilities.